18 May

Introducing QWO at Brooke Nix Medical Aesthetics

Cellulite can be damaging to a woman's confidence and keep them from feeling their best in a swimsuit or leggings. At Brooke Nix Medical Aesthetics, we understand the lost confidence associated with cellulite on the buttocks and our expert injectors are on the leading-edge of treatment to help. We are so excited to be among the first practices in the U.S. to offer QWO!
What is QWO?
QWO is the first FDA-approved, non-surgical treatment targeting moderate to severe cellulite in the buttocks of adult women.
What is treatment like?
The QWO injection is given 21 days apart for three treatment visits.
How do I schedule an appointment?
Any adult woman with cellulite on the buttocks is a fitting candidate for this cutting-edge treatment. At Brooke Nix Medical Aesthetics, each patient's confidence in their skin is always our top priority. If you are struggling with embarrassment or loss of confidence because of cellulite, reach us in office at (865) 333-0186 to learn more about how QWO can help you or schedule your complimentary consultation. We look forward to speaking with you soon!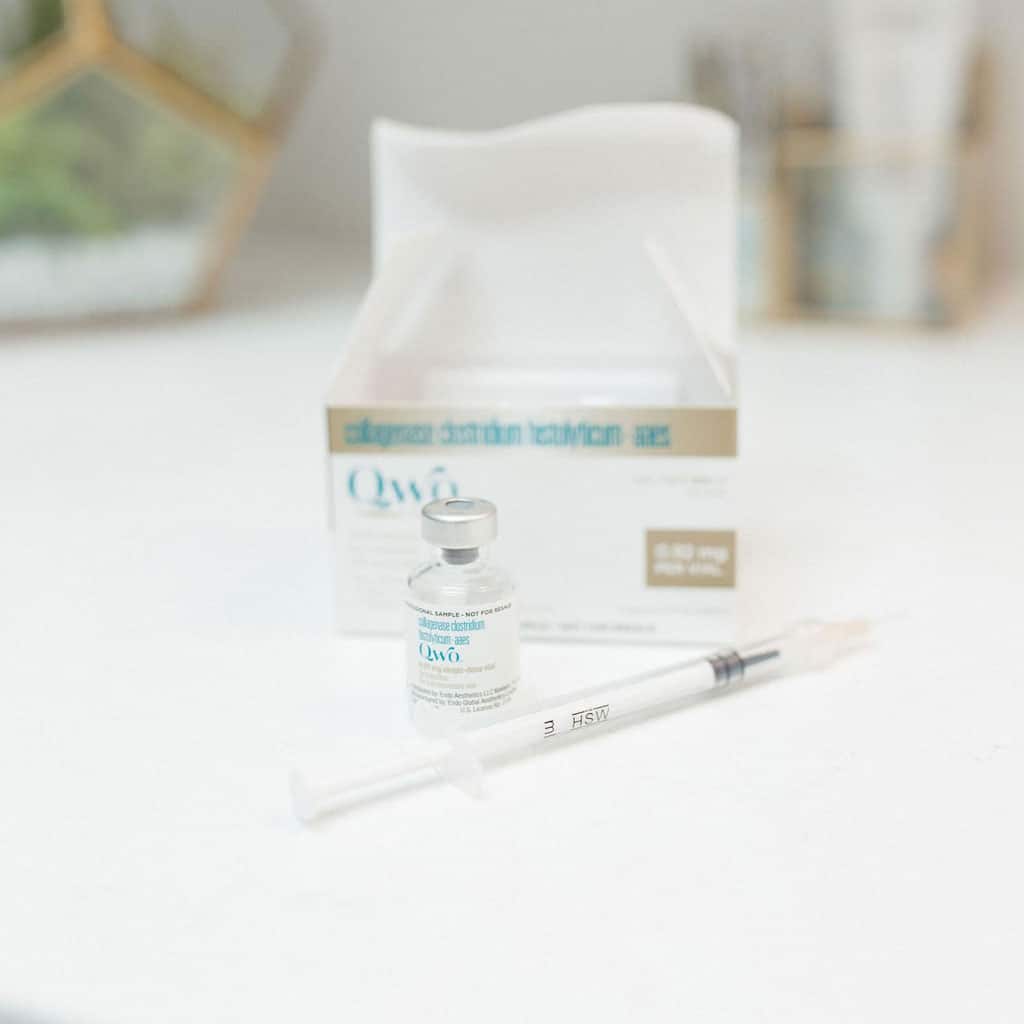 We offer in office complimentary consultations where our providers will listen to your areas of concern, determine if QWO is an appropriate treatment for you, and discuss a tailored treatment plan for you. We ask for patients to allot 45 minutes for your initial consultation for photography, assessment, and detailed treatment plan discussion.
Book Now
What Our Clients Say
An area of concern for me has always been the dimpling in my buttocks. Brooke Sweet answered all my questions, addressed my area of concern with Qwo, and restored my self-confidence. I love my results and will return for other treatments in office. – Lauren H.
Highly recommended!!! I'm absolutely in love with my immediate results. I couldn't be happier!! – Sabrina C.
The injection specifically targets and dissolves cellulite on the buttocks, and has a long-lasting formula, unlike any other injectable. The injections for treatment take as little as 15 minutes. With each injection, patients can expect to experience bruising and tenderness at the sites of injection with each treatment presenting less bruising and tenderness.