09 Sep

Look Stronger, Feel Stronger with CoolTone

CoolTone® is an FDA-cleared non-invasive device that uses Magnetic Muscle Stimulation to strengthen, firm, and tone muscles. This device is designed to cause powerful muscle contractions that the body could not otherwise replicate on its own. Paired with diet and exercise, CoolTone® can help aid in creating a firmer, tighter appearance. At Brooke Nix Medical Aesthetics, we have seen excellent success in CoolTone® for strengthening muscle groups as well. 

Areas that can be treated:
Abdomen

Buttocks

Thighs

Arms
Book Now
What is CoolTone®?
CoolTone® uses magnetic muscle stimulation to trigger strong muscle contractions that your body cannot otherwise achieve on its own. It is FDA approved to treat abs, glutes, and thighs to create a firmer, more toned appearance. 
What does CoolTone® feel like?
You will feel strong muscle contractions interspersed with a tapping sensation during treatment. Muscle soreness in the treatment area can occur. 
How long is the treatment?
Sessions last 30 minutes for each targeted area. Our office recommends 8 treatments – twice weekly for 4 weeks – to achieve best results.
Can I do CoolTone® after surgery to strengthen muscles?
Absolutely. We require clearance from your surgeon prior to starting treatment, but it has been an excellent opportunity for patients to strength muscles in certain areas while you are recuperating from surgery or while you are unable to resume normal exercise regime.  
Can I go to the gym after having CoolTone®?
Yes. We recommend you choose to work another muscle group as to not exhaust the muscle.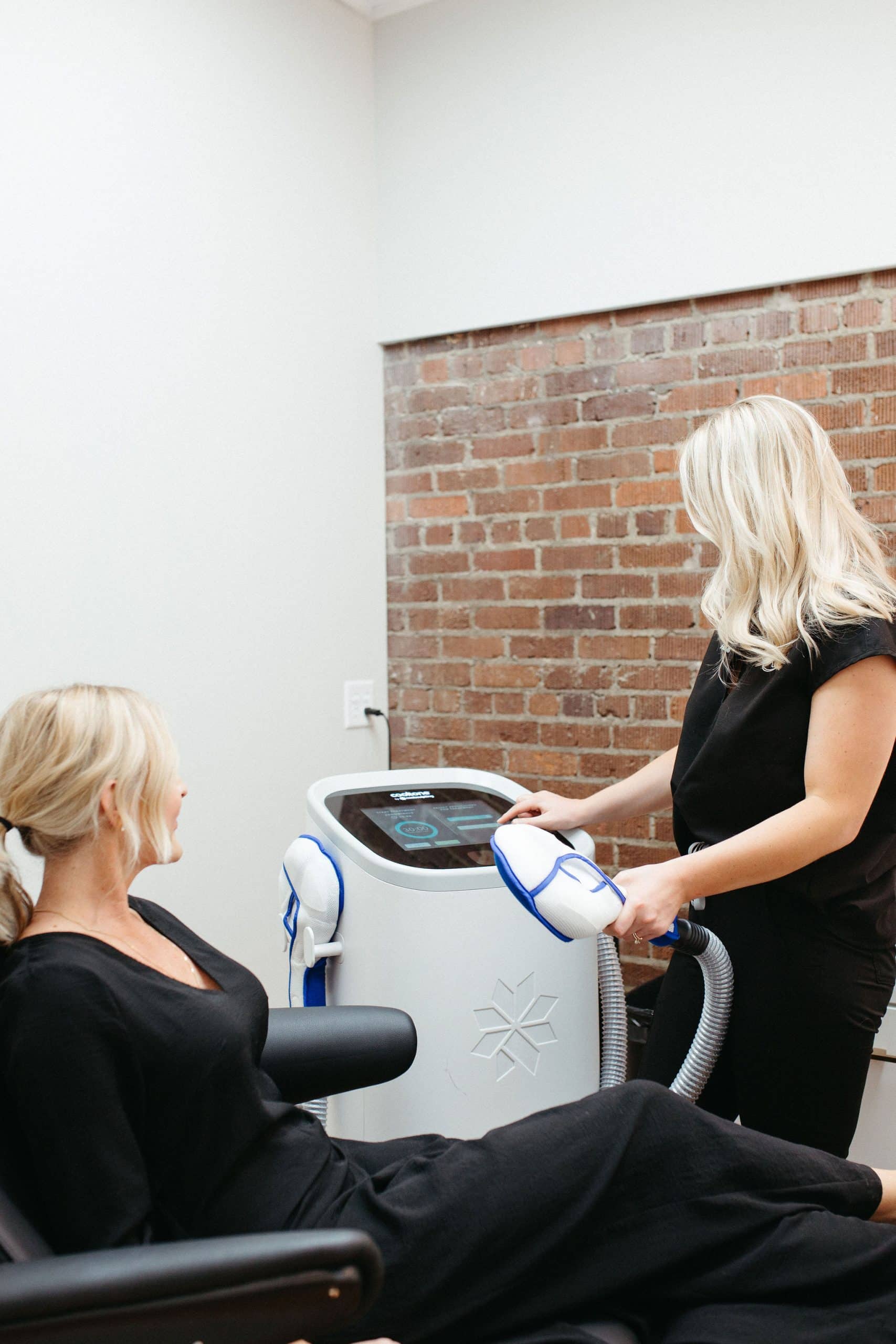 Book Now
What Our Clients Say
"I have struggled with lower back and neck pain for years. Upon doing a full treatment of CoolTone, I have experienced significant improvement in both my neck and back pain. I am so impressed with my results; I plan to do another full session."
"I recently finished my Coolsculpting treatments at Brooke Nix Medical Aesthetics. While I was so pleased with my Coolsculpting results, I wanted to know what the next step was that I could do to continue seeing improvement in my abdomen. CoolTone was the perfect option to begin toning my stomach post getting rid of the fat!"