09 Sep

Shed the dead (skin) with today's latest chemical peel treatments

A chemical peel is a skin-resurfacing treatment in which a chemical solution is applied to the skin to remove the outermost layers of the epidermis. Your newly regenerated skin after a chemical peel appears smoother, radiant, and more youthful. Chemical peels are used to treat hyperpigmentation, acne, and reduce the appearance of fine lines and wrinkles.

Book Now
What areas can be treated with a chemical peel?
The most common areas treated with a chemical peel at our practice are the face, décolletage, arms, and back. Other areas may be capable of being treated after a proper consultation with one of our licensed providers. 
What chemical peels are offered at Brooke Nix Medical Aesthetics?
We carry several different chemical peels to target each patient's aesthetic needs. Your provider will choose the peel that best suits your skin concerns. We currently offer SkinMedica, ViPeel, Skinceuticals, and PCA chemical peels. Our peels are categorized by depth (light, medium, and advanced) to best accommodate your lifestyle and goals. 
What should I avoid prior to a chemical peel? 
A week before your treatment, we recommend you not undergo any chemical exfoliation, waxing, electrolysis, or laser hair removal procedures. It is recommended that you avoid any skincare products containing chemical exfoliants such as Vitamin A (Retin-A, retinol, Tretinoin), alpha hydroxy acids, and beta hydroxy acids at least three days before treatment.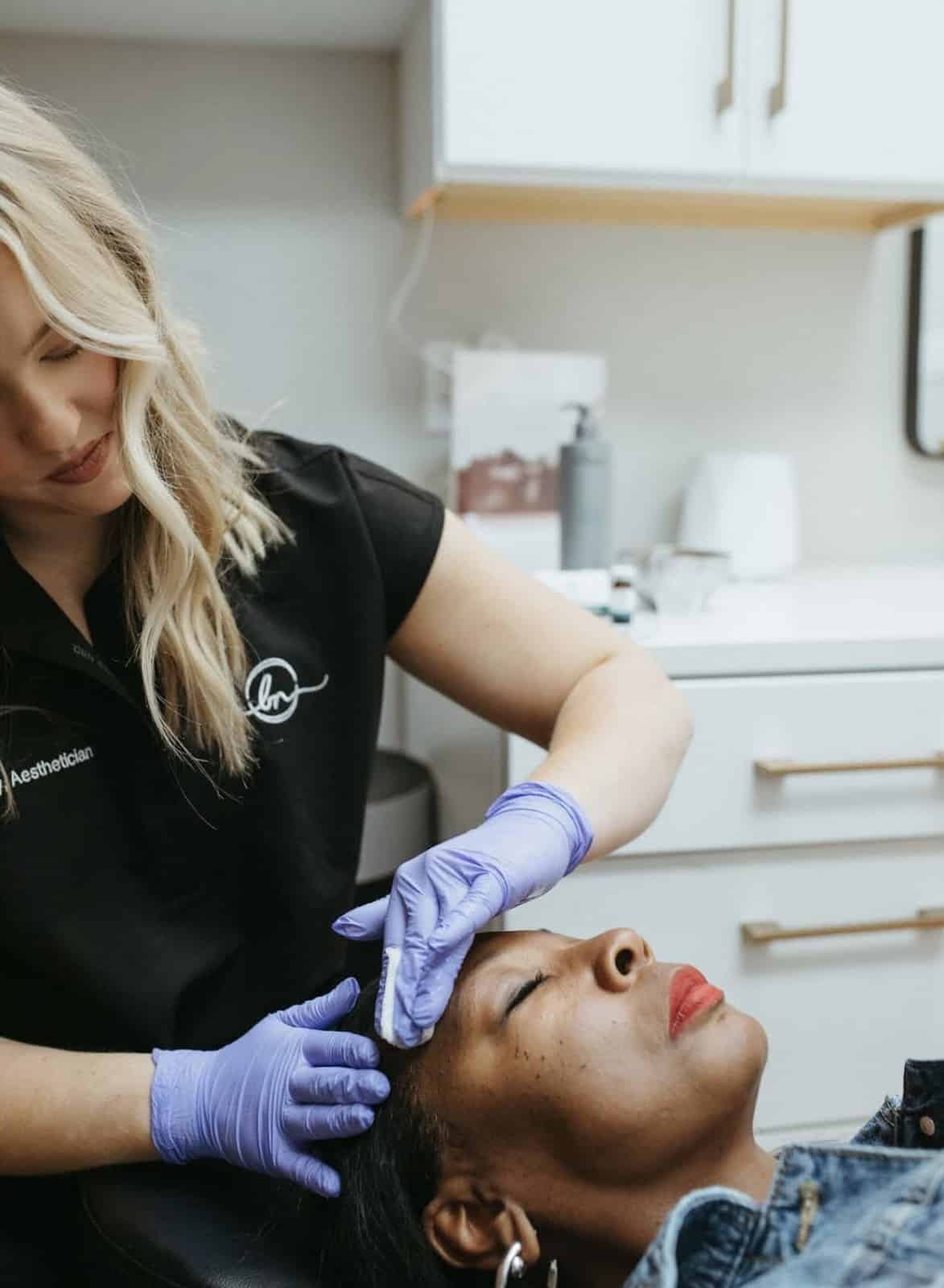 What is the downtime after a chemical peel? 
Dependent on which peel is chosen for your needs, peeling time can range anywhere from 0-14 days. We offer peels that have no downtime or peeling for a subtle glow before an event, peels with minimal downtime, and peels that peel up to 14 days to take off years of damage. Most peels begin to dry out the skin around day two and start peeling on days three to four. 
What post-care is recommended after a chemical peel treatment? 
Your provider will discuss the post-care required for your specific chemical peel in depth before and after your treatment. Our chemical peels come with post-care products included with the purchase of your treatment. It is recommended to stay out of the sun for a minimum of two weeks and to use a broad-spectrum SPF daily. 
How often should I have a chemical peel? 
When scheduling your chemical peel treatments, our recommendation is for patients to return every four to six weeks for consecutive treatments. Depending on your individual needs, patients typically need anywhere from three to six treatments. To accommodate patients seeking multiple treatments, we offer various peel packages. 
Are chemical peels a safe treatment option for darker complexions?
We are proud to offer effective chemical peel solutions for all skin types. We can safely treat Fitzpatrick Skin Types I-VI. Based on your skin type and ethnic background, your licensed provider will perform a complimentary consult to determine what peel is best recommended for your treatment.
Book Now
What Our Clients Say
"I loved my chemical peel! I have always struggled with pigment that gets worse every summer. The peel made my skin look brighter and feel so smooth. I am looking forward to continuing my treatment plan that was created specifically for me!" -Taylor G.
"I've had problems with skin since I was young. I had a couple of chemical peels that helped clear my skin.  My skin has never looked better! Brooke Nix and her team are the only ones I trust when it comes to my skin!" -Melissa L. (Google)
*Patient after 3 advanced depth chemical peels for acne and pigment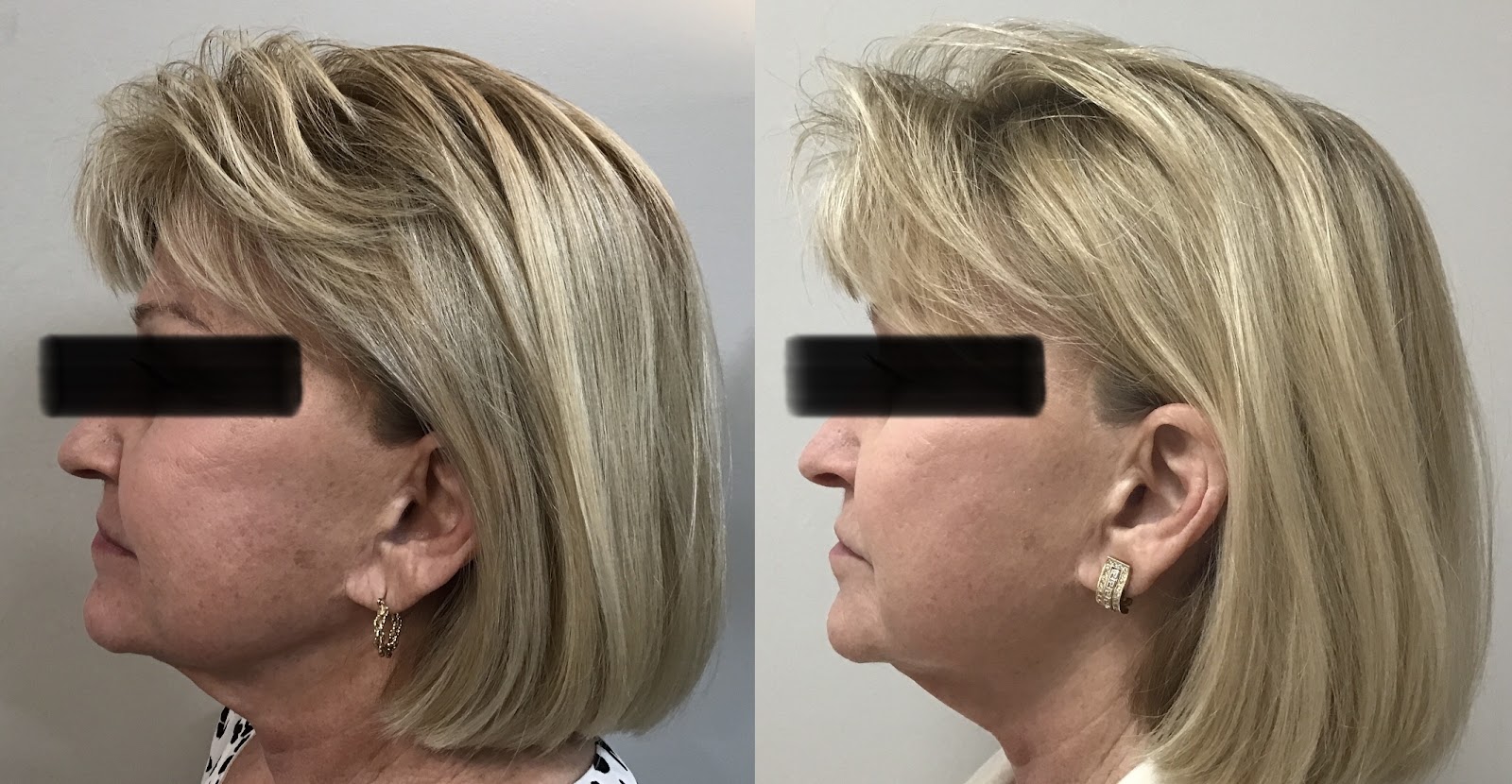 *Patient after 1 advanced depth chemical peel for pigment