16 Aug

Am I a candidate for Micro-needling with PRP (also known as the vampire facial)?
What is Micro-needling with PRP?
Micro-needling with PRP improves overall skin texture, decreases pore size, treats acne scarring and minimizes fine lines. During a Micro-needling with PRP session, a vial of the patient's blood is extracted from their arm and the vial of blood is entered into a centrifuge, separating the patient's platelet rich plasma (PRP) from the red and white blood cells. The remaining plasma contains high volumes of platelets – a necessary component of this treatment – restoring collagen and elastin to provide firmness and elasticity in the skin. Throughout the Micro-needling with PRP treatment, fine, sterile needles are used to create a series of tiny piercings in the skin. This allows for the PRP to reach deeper below the skin. We administer PRP in this treatment to promote faster recovery time and optimal results. PRP can be injected into areas of concern on the body like the under-eye area or acne scarring.
Book Now
Is Micro-needling with PRP painful? 
Patients experience minimal discomfort as a topical numbing cream is applied to the treatment area for around 30 minutes. Most patients experience minor discomfort as the numbing cream allows for increased tolerability to the treatment. 
Who is a candidate for Micro-needling with PRP?

Most anyone who would like to improve the appearance of pores, fine lines, acne scarring, and overall texture of the skin would be an optimal candidate for treatment. To best determine if you are a candidate for this treatment, we recommend scheduling a complimentary consultation with one of our providers to discuss if Micro-needling with PRP is best suited for you and your aesthetic goals.
What device do you use? 
We use the Eclipse MicroPen® EVO device. This device is an advanced, medical-grade automated micro-needling device. Automated micro-needling is an innovation in aesthetic medicine for the treatment of the appearance of fine lines, reduction of pores and acne and/or surgical scars, and the improvement of the skin's texture, tone, and color.
How often can I be treated with Micro-needling with PRP? 
Patients initially receive three Micro-needling with PRP sessions spaced four weeks apart. Following initial treatment, maintenance treatments may be administered as frequently as every quarter to once yearly. Typically, the frequency of these treatments is patient dependent.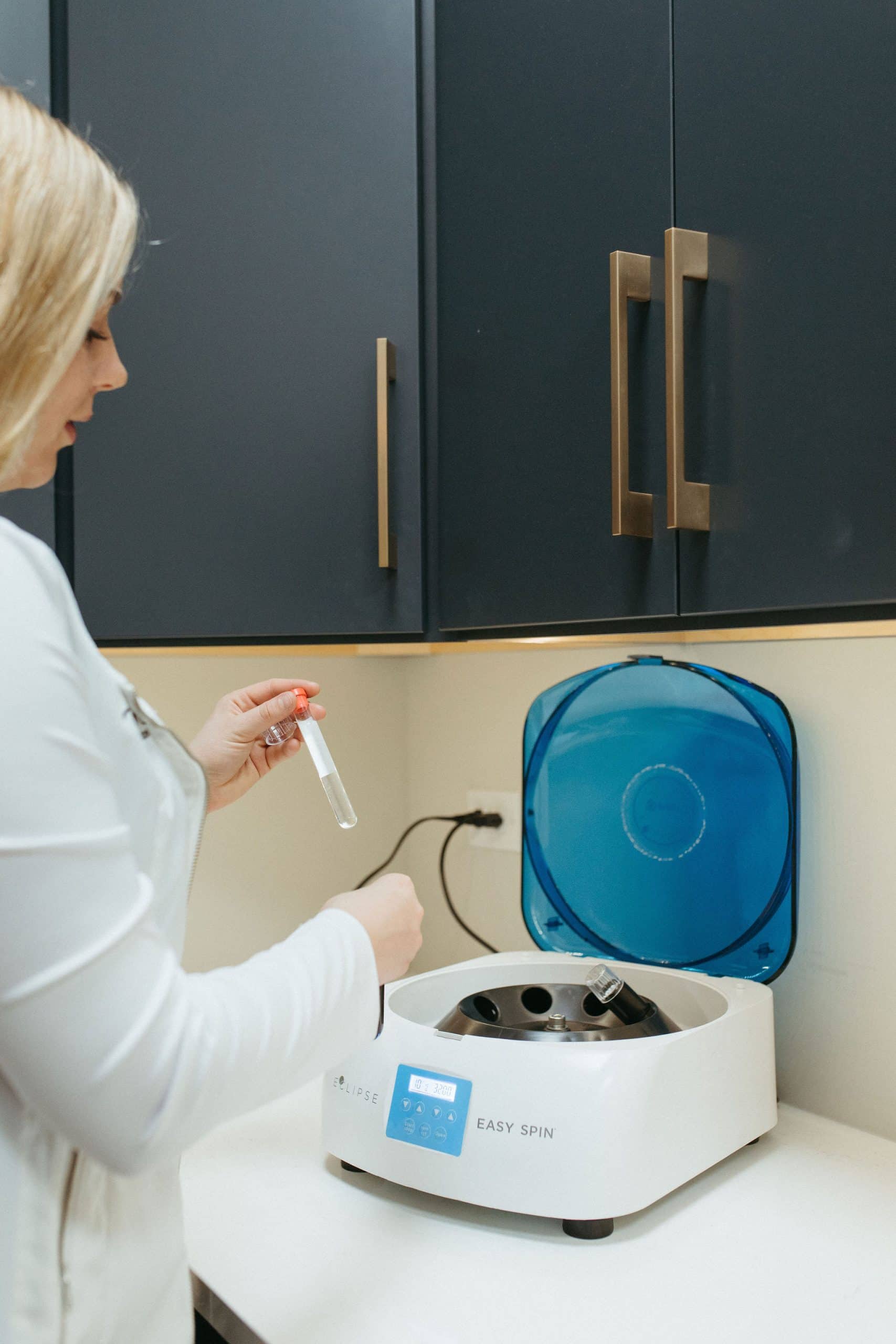 Book Now
What Our Clients Say
My procedure with Addison Leinart went great and I was treated professionally. I loved that Addison was warm and engaging, calmed my nervousness down greatly! Addison is VERY knowledgeable and cannot wait to go back! Thank you! – Gia L.
Brooke and her staff are consummate professionals. The ambience is classy but not intimidating. The service levels are unmatched. You will feel like family! And it's not just for girls or anyone type. You will be glad you did it! See for yourself! – Shawn G.