16 Aug

How do I know what facial is right for me?

At Brooke Nix Medical Aesthetics, we pride ourselves in experience and our thorough comprehension of skin conditions and treatments. Brooke Nix has over 10 years of subspecialty experience in Dermatology treating conditions such as acne, pigmentation, skin cancer, and more. Her educated team of licensed professionals carry on her wealth of  knowledge in treating various skin conditions. 

Facials are an excellent way to maintain skin health. Having a facial on a regular basis keeps the skin cleansed, exfoliated, and nourished. Our facial treatments are customized to your aesthetic goals and specific skin concerns. Your licensed provider will perform a thorough skin analysis prior to your treatment to determine what products are best for you. Our curated facials can help with relaxation, acne, aging, and so much more. 

Book Now
What type of facial treatments do you offer at Brooke Nix Medical Aesthetics?
We offer custom facials specifically targeting your skin conditions. Our facial treatments can be curated to treat all skin types. All facial treatments include a double cleanse, steam massage, exfoliation, extractions, treatment mask, and finishing touch products. Our most common facial treatment is our signature acne facial. During this treatment, our licensed providers will safely perform extractions while decongesting problem areas. For more advanced facial treatment options, visit our Diamond Glow blog.
How do I know what facial is best for me?
We recommend scheduling a complimentary consultation with one of our licensed providers to determine which facial treatment is most appropriate for you and your aesthetic goals. 
How often should I get a facial?
For healthy skin maintenance, we recommend seeing one of our licensed aestheticians monthly. To quickly address severe skin conditions, such as acne, some patients require additional visits.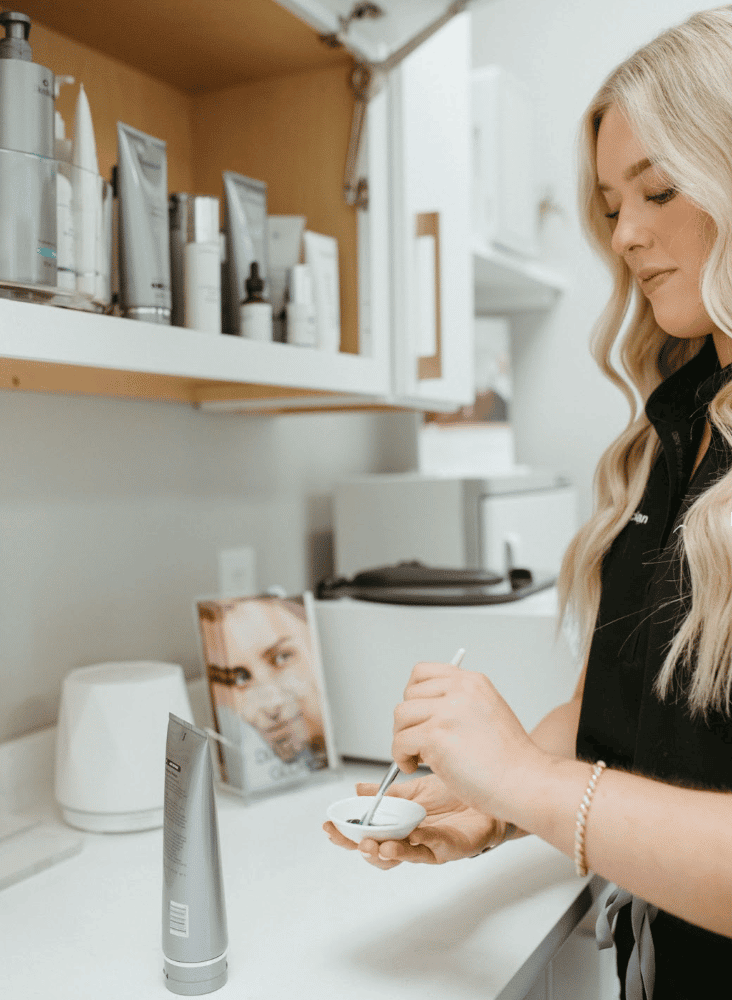 What if I have active acne on the day of my treatment?
With our advanced education and extensive experience in treating acne, your treatment can still be administered on the date of service if you are experiencing a breakout. Our physician assistants are also able to prescribe oral and/or topical medication targeted to treat acne accelerating results.
Will I experience a breakout after my facial?
Our facial services are designed as a targeted detox for your skin. Throughout the detox process, breakouts are possible as these treatments are intended to purge unwanted bacteria within the dermis. Remaining consistent with treatments will lessen the possibility of new breakouts occurring post treatment. For patients who are prone to skin allergies and sensitivities, it is vital to discuss your skin allergies and sensitivities with your provider prior to treatment.
Do men receive facials?
Yes. Everyone needs to practice self care, including men. Facials are most beneficial for men as facials create stimulation to pronounced hair follicles improving hair growth, thus decreasing the chance of ingrown hairs on the face. 
How can I elevate my facial experience?
To maximize product absorption for efficacy and long-lasting results, we recommend adding dermaplaning to your facial service. Dermaplaning removes the outermost layer of dead skin and vellus hair allowing for better product penetration yielding maximum results. 
Are there post-care restrictions after my facial?
Avoid applying makeup or other facial products for 4 hours

Avoid direct sun exposure for 48 hours

Avoid chemical and physical exfoliants for 72 hours similar to retinoids, exfoliating scrubs, etc.

Do not pick at your skin 

Keep your skin hydrated

Wear SPF daily
Book Now
What Our Clients Say
"I recently had the Acne Facial with Chesney Terry and it was amazing!!! I've always had a hard time with acne and this facial was awesome! Chesney did such a good job on the extraction portion and always made sure I was still comfortable. I would 100% recommend Chesney for all your aesthetic needs!" – Harper H. (Google)
"My facial with Chesney was great!!! Definitely will be back for other treatments that she offers. Not to mention the building is beautiful." – Collin R. (Google)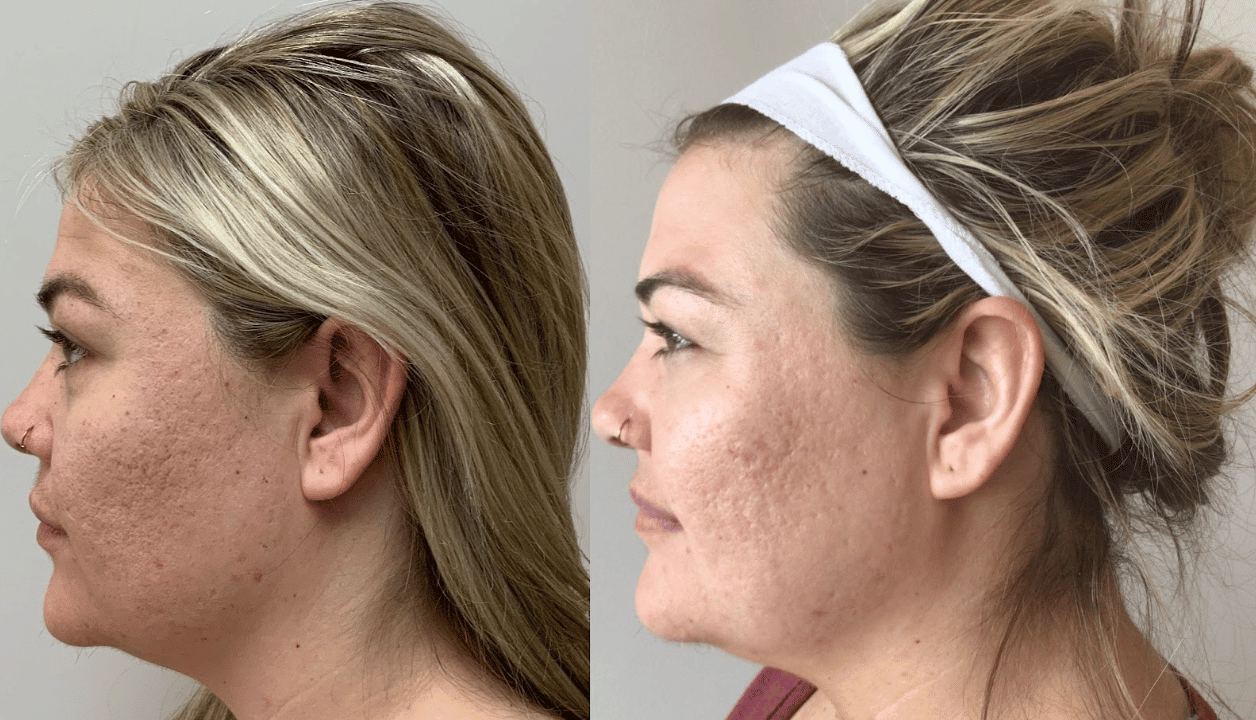 *Patient pictured was treated with 2 acne facials with extractions. Now that her congestion and breakouts are cleared, we will treat her scarring with a resurfacing laser.
*Patient pictured was treated with a series of acne facials accompanied by a series of our BBL Forever Clear.